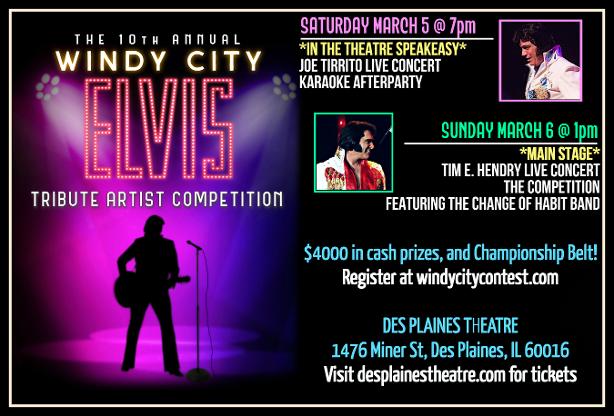 The Windy City Elvis Tribute Artist Competition launched in January 2012.

Produced by Joe Tirrito and his team,
Joe wanted to create a unique event in the Chicagoland area that
would bring together local and national talent, fans, and friends.

He succeeded, growing the show each year.
This event runs once a year,
celebrating the music and memory of The King
with tributes from a variety of ETA's all competing
for prizes and the Windy City Championship.

After 5 years in Merrionette Park and Tinley Park,
the show moved to the Arcada Theatre in St. Charles in 2017
where Joe teamed up with Onesti Entertainment.

Starting in 2022, the event will call the Des Plaines Theatre home.
This historic venue is the latest opening from Onesti Entertainment.

Visit windycitycontest.com for more info on this event!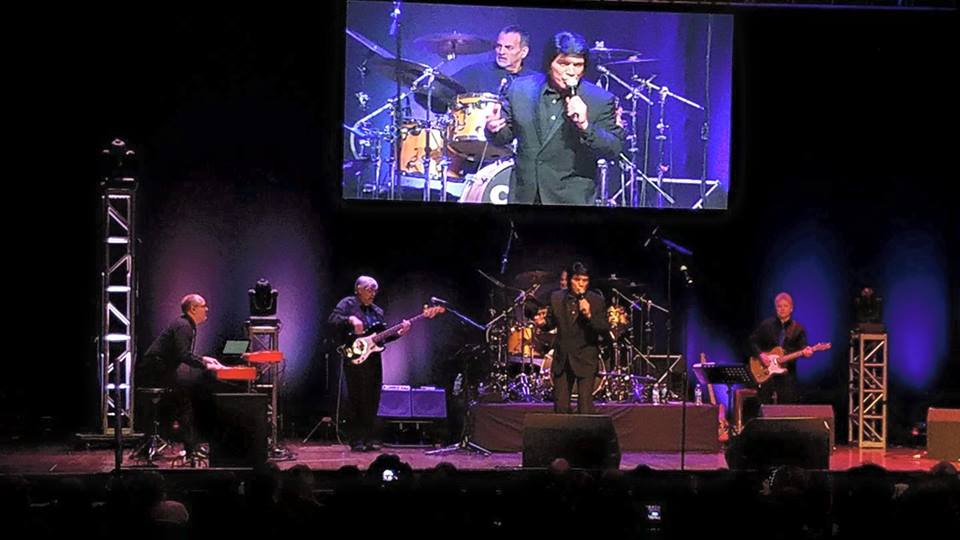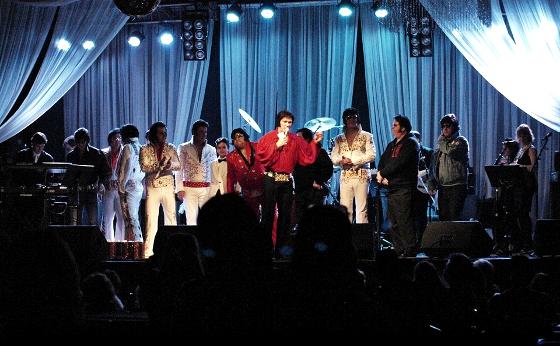 © Copyright Joe Elvis Tirrito